Bournemouth Walking Football Club
Just when you thought it was all over....
Walking Football has started....Every Wednesday 10.30 am at 2Riversmeet for details ring 01202 490000
EASTLEIGH TOURNAMENT 9 JULY 2016
Eight teams took part.
The expected 24 teams resulted in two from each of Bournemouth FA, Eastleigh FC and Stoke Park Rangers (Eastleigh) plus teams from Southampton Strollers and Caterham Casuals (Surrey). They were placed in two leagues of 4 teams per league - league results:
| | | | | | | |
| --- | --- | --- | --- | --- | --- | --- |
| Teams Grp 'A' | P | W | D | L | Pts | Quarter Final opponents |
| Stoke Pk 'A' | 3 | 2 | 1 | 0 | 7 | Vs Grp B 4th |
| Caterham | 3 | 1 | 2 | 0 | 5 | Vs Grp B 3rd |
| Bournemouth 'A' | 3 | 1 | 1 | 1 | 4 | Vs Grp B 2nd |
| Eastleigh 'B' | 3 | 0 | 0 | 3 | 0 | Vs Grp B 1st |
| Teams Grp 'B' | | | | | | |
| S'ton Strollers | 3 | 2 | 1 | 0 | 7 | |
| Bournemouth 'B' | 3 | 2 | 1 | 0 | 7 | |
| Eastleigh 'A' | 3 | 1 | 0 | 2 | 3 | |
| Stoke Pk 'B' | 3 | 0 | 0 | 3 | 0 | |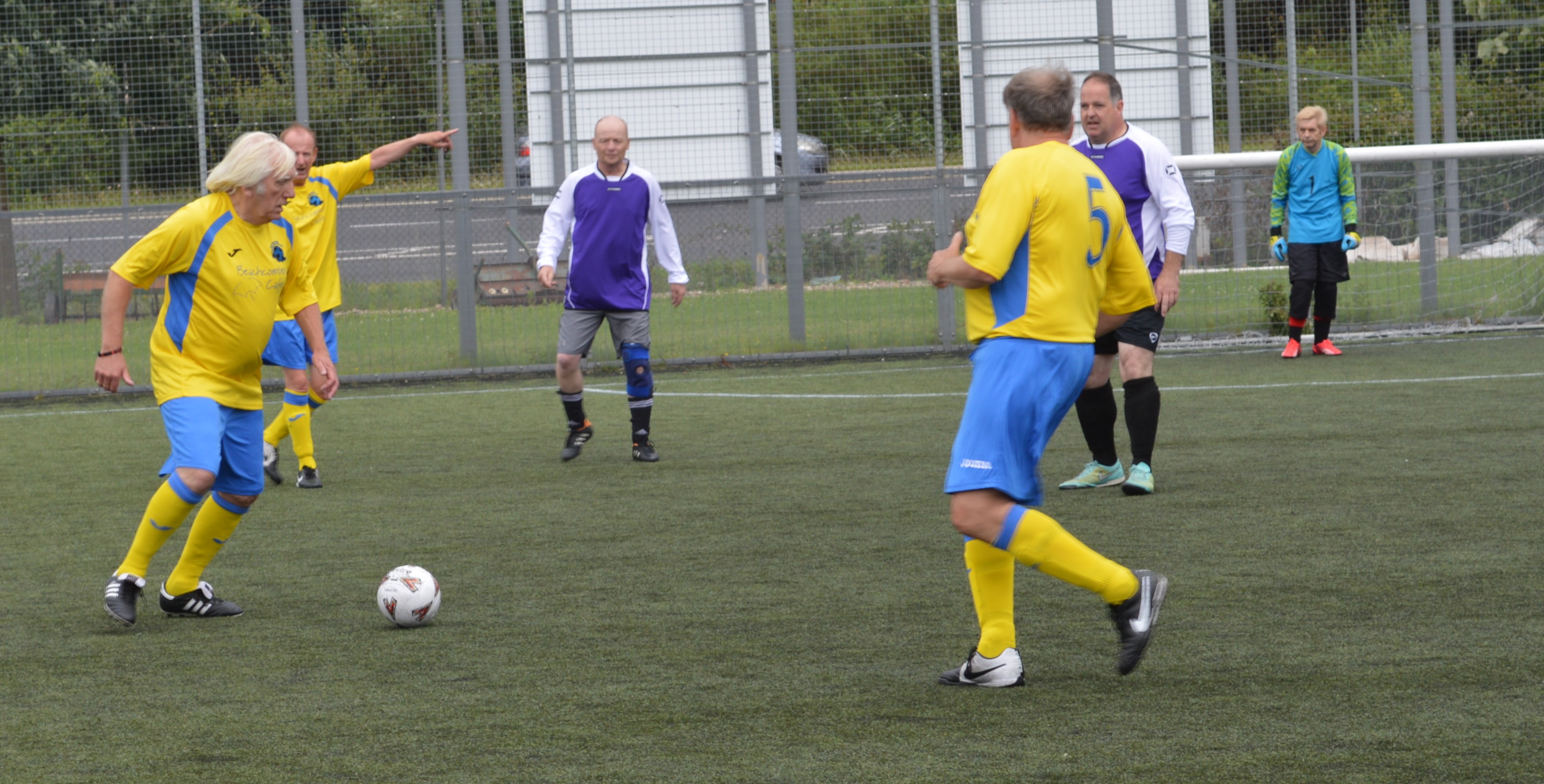 That way !!
In the Quarter Final Bournemouth 'A' won against Bournemouth 'B', following which in the semi-final they lost 3-1 to the eventual winners Stoke Park 'A'. Stoke Park beating Caterham in the final with a penalty shoot-out.
Well done Matt Crowley - prior to the presentation of the trophy to the winners, Matt (Bournemouth 'B') was presented with the 'Tournament Top Player' trophy - voted on by each of the league opponent managers.
Another well done - good to see that we have overcome the Eastleigh voodoo – now it's Stoke Park (who creamed off a couple of the Eastleigh stars).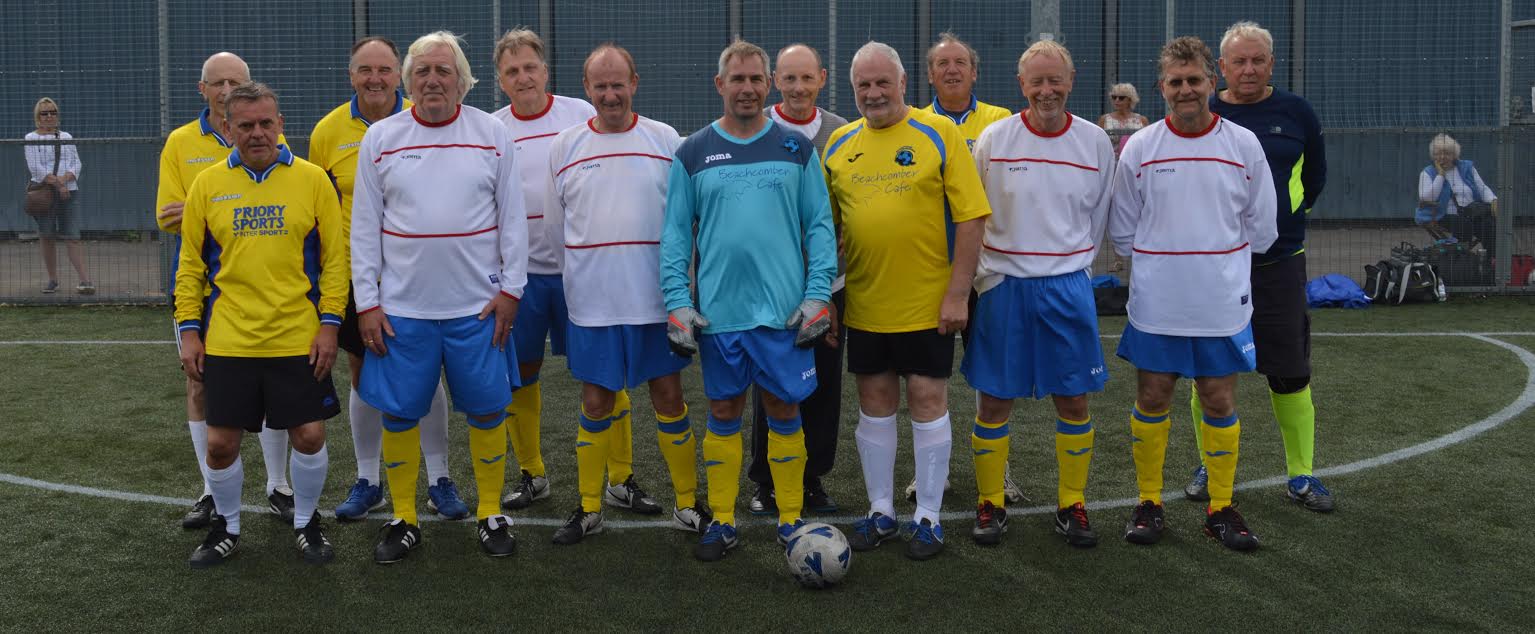 Teams:
'A' (Beachcombers): Phil Barry (manager), Steve Brown, Rob Hillier, George Hoy, Ron Meekings, Pete Mitchell and Ian Rimmer.
'B' (65s): Ian Anderson, David Blair, Matt Crowley (U65 trialist !!), Rob Ford, Dave Pickstone (manager) and Jim Priest.
Well done to all – of interest, the photoshoot winner was Pete Mitchell – appearing on 51 of the 99 shots, with Phil Barry and Ian Rimmer on 47 and 46 respectively. Playing a 1:2:2 formation, Pete had a busy time protecting Steve in goal (due to an arm injury to Ron, Steve swapped his shooting boots for the gloves).
Attached team photo includes our two supporters – Aleta Crowley out left and Ann Trengove out right. Our club referee (one of only two referees for the tournament), Robbie Bishop was too busy refereeing the 'As' next opponents.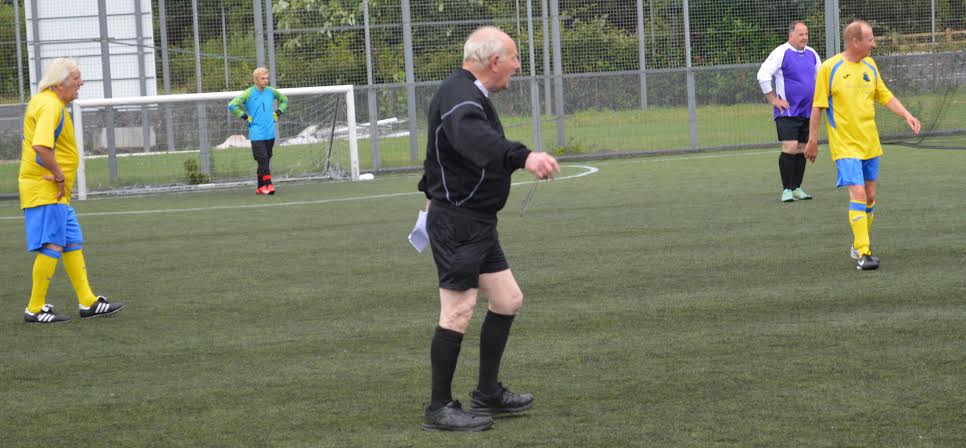 Robbies Decision!!
(Phil Barry "Thanks Ref".)
End of the Tournament.
02/01/2016 BOURNEMOUTH TEAM VS EASTLEIGHS "DAM BUSTERS"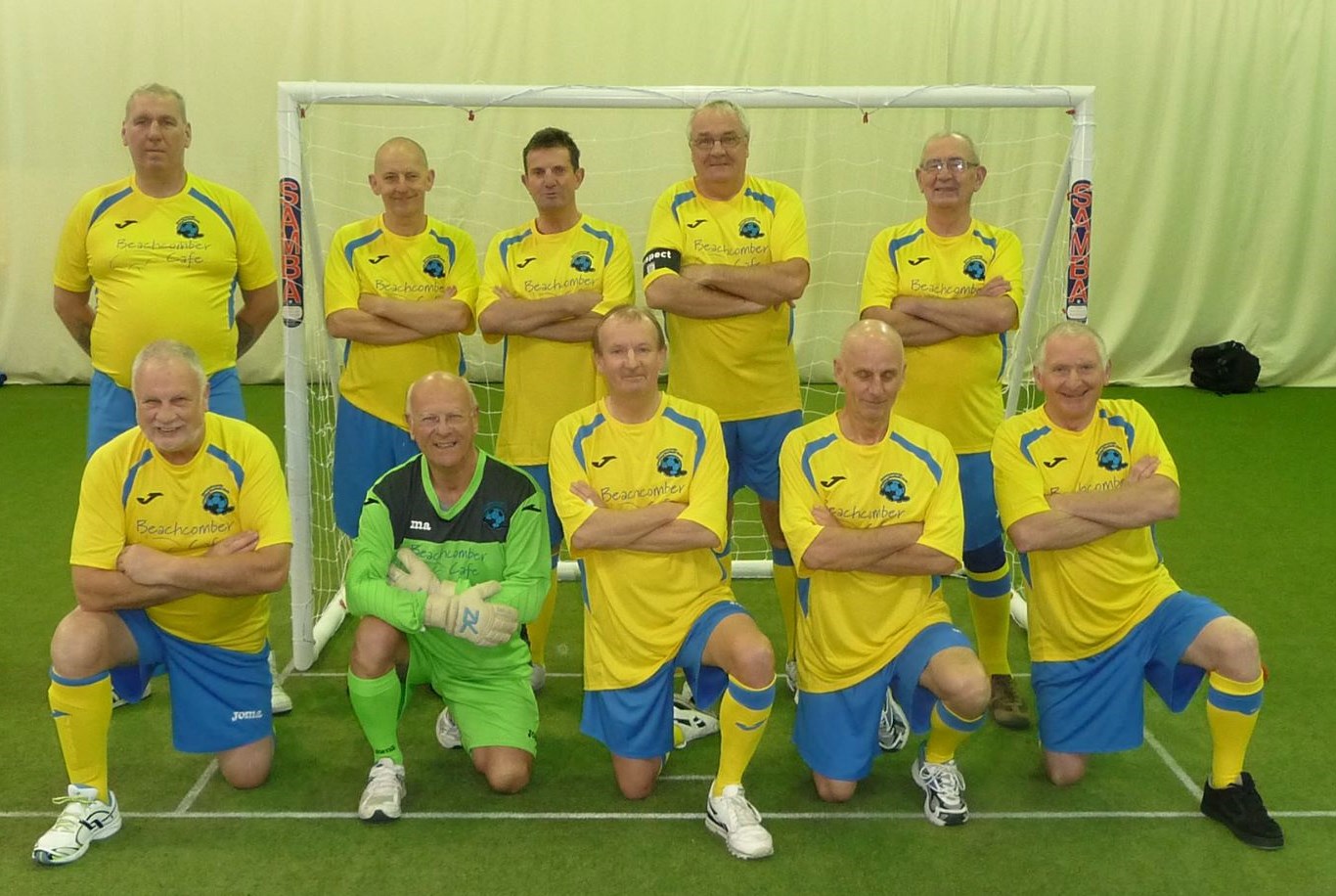 Back Row: George Cheney, Chris Stevens, Chris Frampton, Mick Ryan (cap), Tony Frost
Front Row: Dave Pickstone, Eric Trengove (GK), Robbie Hillier, Arthur Read, Dougie Farmer, (Not Pitcured: Chris Biggs)
Friday 2nd January 2015 saw a giant step in the growth of Over 50s Walking Football for Eastleigh Football Club.
Both Eastleigh and Bournemouth Football Association started the trend in late 2014 and this was the first game for both sides against opposition of a different club rather than inert play between each other.
On the indoor surface at Dorset Cricket Club at Hurn Bridge both side prepared for their first fixture with the lure of a changing room and an actual kit to wear.
Eastleigh controlled the early part of the game and sailed in to a three goal lead courtesy of an own goal then strikes from Stewart Bartens and skipper Micky Pink. Bournemouth substitute George Cheney bundled the ball over the line Late in the opening half to bring the teams off at half time with' The Dambusters' 3-1 ahead.
Numerous changes to both sides disrupted the flow of the game with Eastleigh seeming to suffer the most. Bartens extended the Eastleigh lead in the second half, then Bournemouth struck two goals within a minute of each other through their skipper Micky Ryan and Tony Frost thus reducing the deficit to a single goal at 3-4.
Any thoughts of a comeback for Bournemouth though were soon dispelled when Bartens restored the Eastleigh two goal cushion by completing his hat trick.
A thoroughly enjoyable match with both sides having several chances though Eastleigh deserved their victory at 5-3.
There will be more games arranged over the next few weeks
Eastleigh : Barry Yarney, Brian Batten, Les Gatrell, Harry Smallman, Micky Pink, Vince Wingent, Stewart Bartens – Subs Neil Kelly, Russell Stait and David Groves
Bournemouth : Eric Trengrove, Chris Stevens, Chris Frampton, Dougie Farmer, Micky Ryan, Tony Frost, Robbie Hillier Subs Dave Pickstone, Arthur Read, George Cheney, Chris Biggs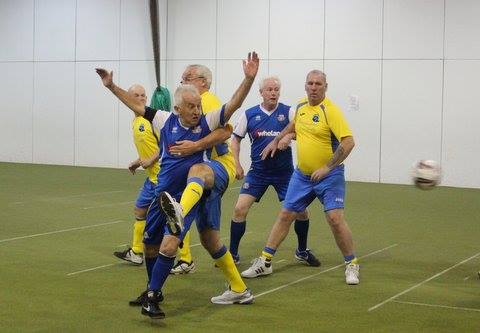 Bournemouth Skipper Mick Ryan, taking no prisoners!!!
Bournemouth Over 50s Walking Football Club played in their first competition yesterday (19th February 2015) at Bucklers Mead Sports Centre.
Progressing into the final having won the group undefeated with wins over Bristol City 'B', Weston Super Mare and Yeovil Town 'B'. In the final they faced Eastleigh Over 50s Walking Football Club who took an early two goal lead.
Two Rob Hillier second half goals though brought the tie level but a strike from Eastleigh in the very last minute saw Bournemouth having to be happy with the runners up spot.

Dave Pickstone, Robbie Bishop, Alex Frost, Ian Rimmer, Eric Trengrove, Ron Meekings, Rob Hillier, Stuart Percival, Mick Ryan, David Blair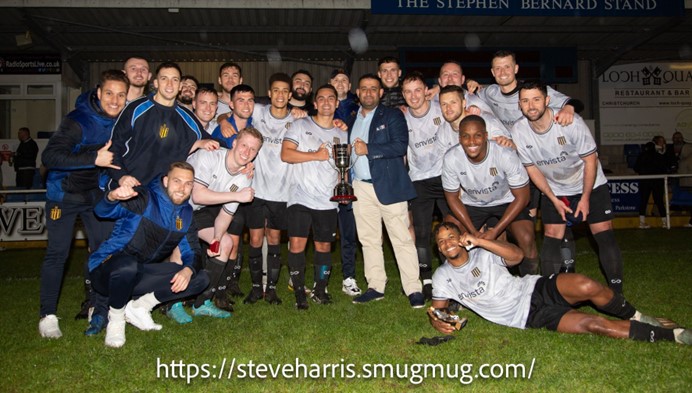 Walking Football, a slow-paced version of the beautiful game aimed at the over 50s, is coming to the Bournemouth area.
Walking Football is designed to help people keep an active lifestyle despite their age, as well as getting those back playing football who had to stop due to injuries.
As the name suggests, Walking Football is non-contact and anyone that sprints, runs or jogs while the ball is in play will be penalised with a free-kick awarded to the other team.



Every Wednesday at 10:30am, at 2Riversmeet, Christchurch
Every Friday at 10:00am, Dorset Indoor Cricket Centre at Hurn Bridge, Christchurch