Rep Team News

The BHFL Rep side played the HPL Rep side in the BDH League on Wednesday 26th November at Fawcett Fields. The Final score was 5-2 to the HPL.
The Hayward League side was Steve Marias, Richard Kieth, Dan Taylor, Max Crowe (Cap) (1 pen), Sean McCoy, Darren Spiers (Tom Faulkner), Steve Haime, Kevin Brennan, James Pinder (Steve Liddell), Sam Rea (Dan Rattew), Dean Seal (1). Unused Subs were Darren Saunders and Liam Roberts.
A big thankyou to South Coast Journalism who filmed the match and highlights can be seen here www.southcoastjournalism.co.uk
Click Here for the BDH Fulltime website.
Massive Thanks also goes to Cliff Platt who has supplied Track Suits, warm up tops and so much more for the lads on Match Days.
Thanks also to Gary Waldren of Expert CNC Engineering Solutions for supplying a first aid kit to the team.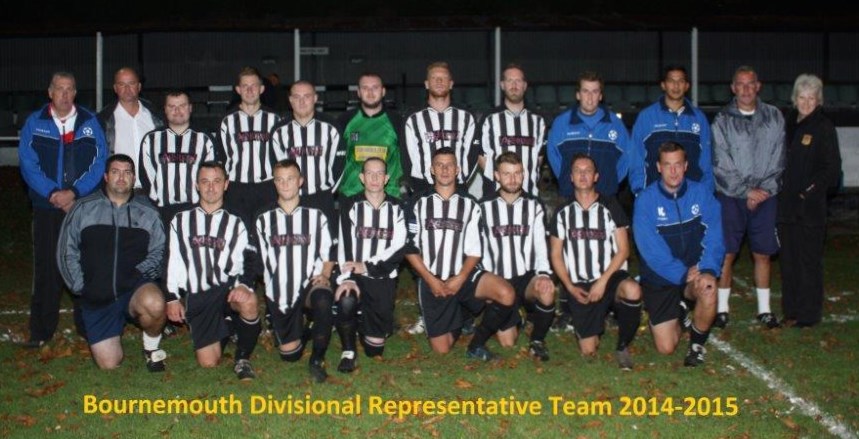 The Rep side that played against the DPL in the BDH League on Wednesday 22nd October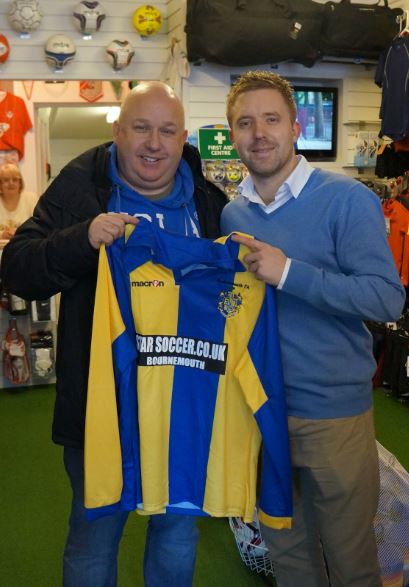 Jody Wateridge of Star Soccer presenting BFA Secretary Daren Hills with the new Rep Team kit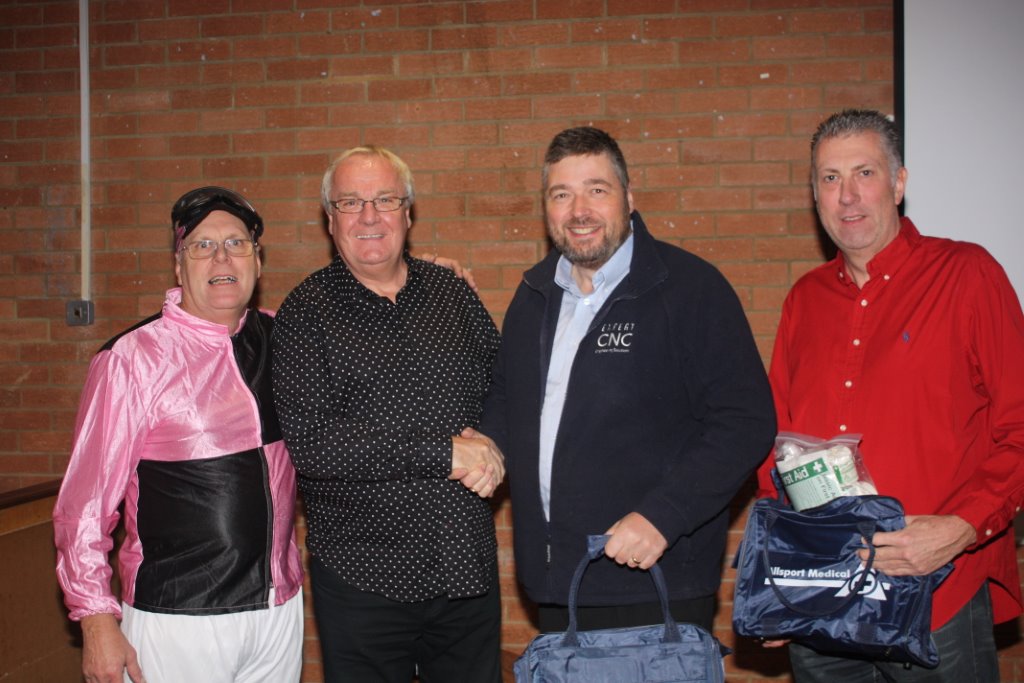 Presentation of the Rep Team First Aid Kit to Steve Small, Mick Ryan, and Gary Thomas by Gary Waldren of Expert CNC