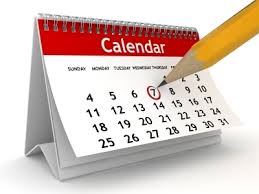 CENTENARY SEASON 2019/20
See here for all your important meeting dates, Cup Final Dates and
Presentation dates for our coming .
BDFA/BHFL COUNCIL MEETINGS DATES 2019/20
BDFA Council Meetings BHFL Management Committee
Thursday 15th August 2019 8.00 pm Thursday 15th August 7.00 pm Before BDFA Meeting
Thursday 21st November 2019 7.00 pm Thursday 21st November 8.00 pm following BDFA meeting
Thursday 13th February 2020 7.00pm Thursday 13th February 8.00 pm following BDFA meeting
Thursday 7th May 2020 7.00 pm Via Email/Post Thursday 7th May 8.00 pm following BDFA meeting.
All above meetings to be held at Hurn Bridge Sports & Social Club, Hurn Bridge, Christchurch Dorset BH23 6DY.
Referees Cup Seminar 2020
Thursday February 6th 7.00 pm
Hurn Bridge Sports Club, Avon Causeway, Hurn, Christchurch BH23 6DY
M. A. HART CUP FINALS 2020
M. A. Hart Stadium, Hurn Bridge Christchurch BH23 6DY 7.30 pm KO

Lawrance A Brivati Cup Thursday 5th March 2020 Sponsors Invited POSTPONED
Hayward Cup Thursday 12th March 2020 Sponsored by MCDONALDS
U18's Endeavour Cup Sunday 15th March 2020 4.45 pm KO Sponsor Invited
Nicholas Read Cup Thursday 19th March 2020 Sponsored by TECHNICAL FOOTBALL CENTRE
Mark Hart Sunday Senior Cup Thursday 26th March 2020 Sponsored by M A HART ASPHALT & MACADAM LTD
Page Croft Cup Thursday 2nd April 2020 Sponsor Invited
In-Excess Cup Thursday 9th April 2020 Sponsored by IN-EXCESS
Pickford Cup Thursday 16th April 2020 Sponsor Invited
Robbins Cup Tuesday 23rd April 2020 Sponsored by STAR SOCCER
Sponsorship is available on some of the above Cup's. If you would like to support local grassroots football in this way please contact the office on 01202 490000. We would be delighted to hear from you.
BHFL LEAGUE PRESENTATION EVENING
Cancelled
BDFA & BHFL AGM
Thursday 11th June 2020, 7.00 pm BY EMAIL/POST due to lockdown
This is a mandatory meeting. All Clubs must send a representative to this meeting to avoid being fined.Two Representatives are invited,one must attend & only one may vote.
CENTENARY CELEBRATION 1920 - 2020
Postponed: More information to follow soon.