BOURNEMOUTH HAYWARD SATURDAY LEAGUE
BHFL SATURDAY LEAGUE ROUND UP SATURDAY 11th MAY 2019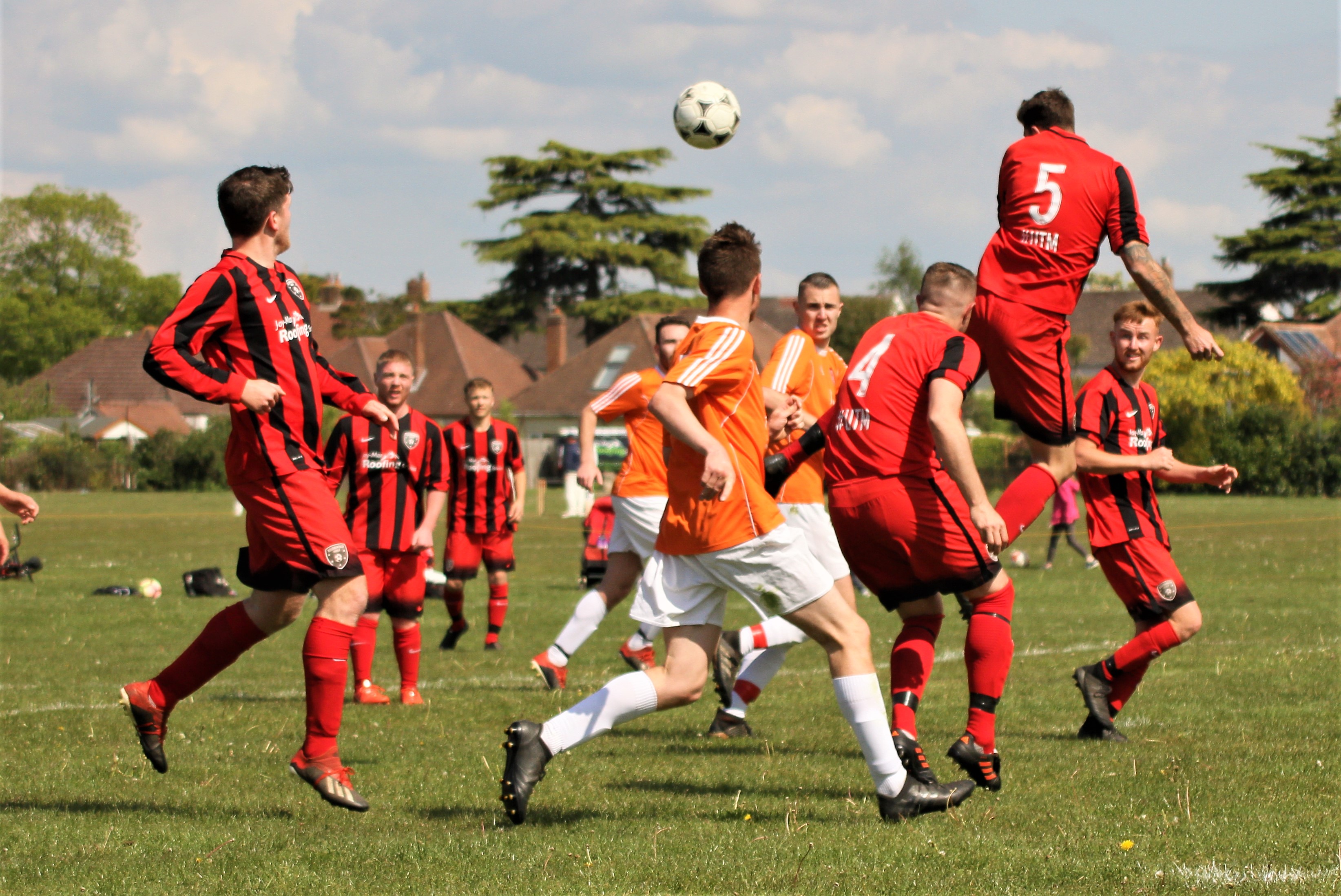 Bournemouth Manor are HAYWARD SATURDAY PREMIER DIVISION champions for the fourth successive season, equalling the record of back to back Saturday League championships set by Westover Bournemouth between 2001 and 2004.
Last Saturday's defeat against league leaders Bournemouth Electric meant that Manor had to win both their remaining games by an aggregate of five clear goals to pip the Sparkies at the post on goal difference.
Manor swept Westover Bournemouth aside 7-0 in a stunning display on Tuesday night thanks to Jamie Morgan, Dave Saunders, Darren Spiers (pen), and two apiece from Brad Aspin and Mickey Finch.
Manor then cinched the title with an emphatic 9-2 triumph over AFC Burton courtesy of Tyrone Carkeet, Darren Spiers (pen), Brad Aspin, Colin Dand, Mickey Finch, Jamie Morgan, Luke Scrimshaw, and a couple of goals from Shane Barney. Sam Nash scored both AFC Burton goals, the second of which was a penalty.
It was the end of an era for Manor with manager Gary Thomas stepping down and skipper Darren Spiers hanging up his boots, both of whom have given outstanding service to the club over the years.
It was unlucky thirteen for Gotham who, after twelve successive league victories, needed to win their last game of the season against Bransgore United to win the DIVISION ONE title. Stuart Marshall and Shane Sheridan struck for Gotham but they crashed to a 5-2 defeat when Bransgore netted through Chris Binns, Joe Spolander, and a Ryan Hamm hat-trick. Bournemouth Electric Reserves are champions, a point ahead of Gotham and two points ahead of third placed Queens Park Athletic in another keenly contested title race.
Previous Write Ups:
Thursday 3rd January Saturday senior Cup Final
Saturday 15th September 2018 .pdf
Champions Cup 30th August 2018
2017 - 2018 SEASON
M.A.Hart Pickford Cup Final -2 May 2018
Hayward Cup Final 24 april 2018
M.A.Hart Poole Bay Challenge Cup Final 19th April 2018
M.A.Hart Page Croft Final 22nd March 2018
Bournemouth Senior Cup Final 19dec17
Bournemouth Senior Cup SF 5th Dec 2017
Bournemouth Senior Cup QF 28 nov 2017
Bournemouth Senior Cup SF 21 nov 2017
Bournemouth Senior Cup QF 24 Oct 2017
Bournemouth Senior Cup QF 17 Oct 2017
Bournemouth Senior Cup QF Verwood v Sway 10th Oct 17
Bournemouth Senior Cup Rd 1 Brockenhurst v Ham Rec 3rd Oct 17
Bournemouth Senior Cup Round 1 reports
2016 - 2017 SEASON
Pickford Cup Final - 6th April 2017
M.A.Hart Page Croft Cup Final 23rd March 2017
2015 - 2016 SEASON
Saturday 24th October 2015 - No Write-Up